Texas Book Festival – 05 Nov 16
Texas Book Festival – 05 Nov 16
This weekend, I will be signing and selling my book "There's a Moose in the Guard Shack" at the Texas Book Festival surrounding the Capitol of Texas in downtown Austin. Look for me at the Writers' League of Texas booth 111 – 112, in Exhibitors Tent # 1 on the southeast corner of Colorado and 12th Street.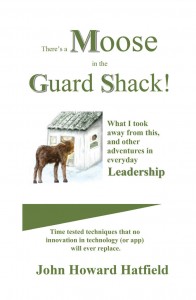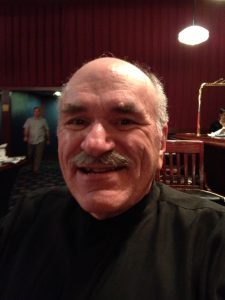 I've been a member of The Writers' League for some time now and this is the first time I have had the opportunity to participate in their Book Festival activities. I'm really looking forward to this. I hope to see a lot of you guys out there.
There are some really interesting people showcasing their talent this year; both on the non-fiction and fiction sides of the aisle.
Look for people like the following:
Our Great Big Backyard
10:00 AM – 10:45 AM
Location: First United Methodist Church
Authors: Laura Bush and Jenna Bush Hager
Join us as we celebrate the one hundredth anniversary of our National Parks Service with First Lady Laura Bush and her daughter, Jenna Bush Hager! They'll share their new picture book, Our Great Big Backyard, and inspire us all to head outside and enjoy our great outdoors. Join them afterwards for a book signing at the church; books will be available for sale in the foyer. Moderator: Dorothy Guerrero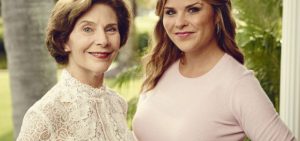 For decades, LAURA BUSH has championed key issues in the fields of education, health care, human rights, and the preservation of our nation's heritage. A hiking and outdoors enthusiast, Mrs. Bush encourages Americans to spend time in and care for our national parks. The author of the bestselling memoir Spoken from the Heart, Mrs. Bush also founded both the Texas Book Festival and the National Book Festival in Washington, DC. Today, as the chair of the Women's Initiative at the George W. Bush Institute, Mrs. Bush continues her work on global health-care innovations, empowering women in emerging democracies, education reform, and supporting the men and women who have served in America's military. Mrs. Bush holds a degree in education and a master's degree in library science. She taught in public schools in Dallas, Houston, and Austin and worked as a public school librarian.
2016 Pulitzer Prize Winner: Custer's Trials
11:30 AM – 12:15 PM
Capitol Extension Room E2.030
Booksigning: Main Book Signing Tent (Congress near 10th Street)
Author: T. J. Stiles
In his 2016 Pulitzer Prize-winning biography, Custer's Trials, T.J. Stiles paints a portrait of Lt. George Armstrong Custer that is both deeply personal and sweeping in scope, casting surprising new light on a near-mythic American figure. Join him as he shares the key to understanding Custer. Moderator: Ray Brimble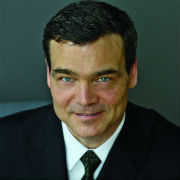 T. J. STILES is the author of The First Tycoon: The Epic Life of Cornelius Vanderbilt, winner of the 2009 National Book Award in Nonfiction and the 2010 Pulitzer Prize in Biography, and Jesse James: Last Rebel of the Civil War. Custer's Trials: A Life on the Frontier of a New Americawas awarded the 2016 Pulitzer Prize in History. A member of the Society of American Historians and a former Guggenheim fellow, Stiles lives in Berkeley, California, with his wife and two children.
History Repeated
11:45 AM – 12:30 PM
Capitol Extension Room E2.014
Booksigning: Main Book Signing Tent (Congress near 10th Street)
Authors: John Pipkin  Dominic Smith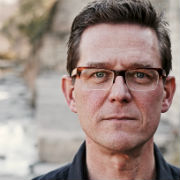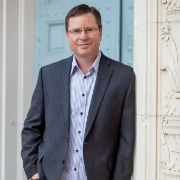 Astronomy and art lured novelists John Pipkin and Dominic Smith deep into the past to uncover rich, untold stories in their new novels, The Blind Astronomer's Daughter and The Last Painting of Sara de Vos. What does it take to recreate the scientific, artistic and human landscapes of a world centuries before us? Where does a writer draw the line between fact and invention? Join them for a discussion of how they recall the past on the page. Moderator: Erik Ankerberg
NICK OFFERMAN :
Speaking & signing Good Clean Fun
Texas Book Festival, First Baptist Church,
901 Trinity Street, Austin TX
Saturday, November 5 at 12:30PM


NICK OFFERMAN is an actor, humorist, and woodworker. He is married to the most beautiful and talented actress working today, Megan Mullally. They live in Los Angeles, California, with their poodles and an impressive collection of assorted wood clamps.T. C. BOYLE :
Speaking & signing The Terranauts
Texas Book Festival, Central Presbyterian Church,
200 E 8th Street, Austin TX Saturday,
Saturday, November 5 at 1:00PM
T.C. BOYLE has published fifteen novels and ten volumes of short stories, including the PEN/Faulkner Award-winning World's End; The Tortilla Curtain, which was awarded France's prestigious Prix Médicis étranger; and most recently, the New York Times bestseller The Harder They Come. He lives in Santa Barbara, California.

Stop by and give us all a look.